Employee Recognition Nomination
Purpose
Lorco Petroleum appreciates the efforts of its employees to achieve company goals. Outstanding employees deserve to be recognized for their exceptional performance and exhibiting a positive and supportive attitude.
Eligibility
All full-time and part-time regular employees that have been employed for (1) year are eligible to participate in the E.M.R program. An employee may be designated as employee of the month only once during a calendar year.
Criteria
Attitude/Commitment
Dedicated to fulfill job responsibility
Demonstrates excellent customer service
Consistently dependable (punctual, attendance)
Displays a cooperative and positive attitude
Interpersonal Skills
Helpful, friendly and approachable
Has a team player attitude
Provides the highest quality of service
Dependable, On-time, Punctual attendance
Work Performance
High overall quality (legible paperwork, customer service, presentable)
Safety- Pre-trips, DOT stops with/without violations, attends safety meetings
Productivity-Profit, COD Collection, use of Square and tablet
Does not produce unnecessary expenses
Controls stressful situations tactfully and calmly
Promotes/sells additional company services
Accurately completes work assignments
Extremely safety oriented
Reports near miss/safety watches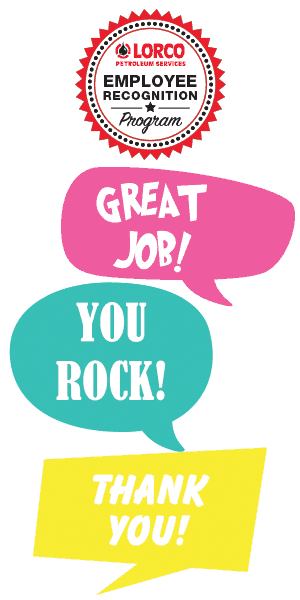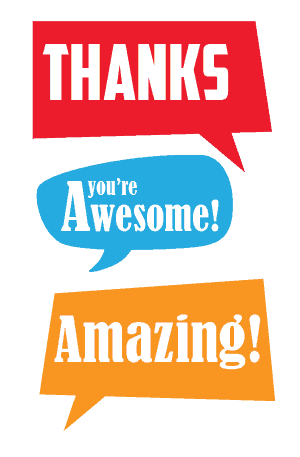 Procedures
The E.M.R program recognizes one employee each month. Nominations for the Recognition may be submitted by any co-worker using the form available from Human Resources or Employee Info Corner. Customers may also fill out and submit a nomination form online at lorcopetroleum.com. Completed nomination forms may be submitted electronically to hr@lorcopetroleum.com or handed in to HR starting the first of each month until the 25th of each month for that month's recognition. During the 25th and the end of each month, the E.M.R committee meets to review the nominations and to select the Lorco Employee of the Month recognition winner. We will announce the runner up's as well.
If the last day falls on a weekend then nominations will be due by noon of the following Monday. Late and incomplete Recommendation forms will not be considered.
E.M.R committee
Each Department manager will submit (1) nominee a month to the committee. Once a month Lorco's E.M.R committee will meet to review all of the nomination submissions.
Committee Members
HR & Safety Manager
John Lionetti & Frank LoBello
Recognition
Once the selection has been finalized, the Lorco Team will announce the winner with a detailed explanation of why they won and present the Winner with a $1,000 bonus, pin, certificate signed by the President and an announcement on the company website, company monitor, picture display with name near the time clocks for a month.
Additionally, the monthly winner will be one of the 12 employees considered for our Annual Employee of the Year Recognition given annually in December. The Lorco Team will present Winner with a $2,500 bonus, a pin, plaque signed by the President and the selection will be announced on the company website, company monitor and will be displayed near the time clocks for a year.